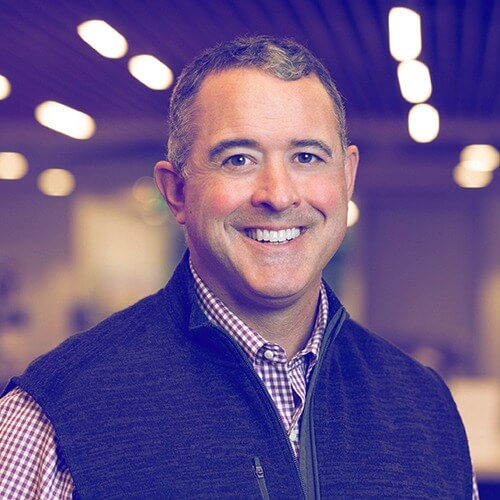 Brian Adams, J.D.
Background
While still trying to maintain some of the discipline from his hockey playing days, Brian's biggest downfall is an insatiable sweet tooth.
As Chief Legal Officer, Brian Adams is responsible for leading all aspect of the Company's legal and compliance operations. Brian brings to Relay Therapeutics more than 15 years of legal, business development, operations and strategy expertise across the life sciences. He joined the company from Keryx Biopharmaceuticals, where he served as senior vice president, general counsel and secretary. Prior to Keryx, he held senior roles in Algeta ASA, AVEO Oncology and Genzyme Corporation. Before joining Genzyme, Brian practiced at Bingham McCutchen LLP, where he advised private equity sponsors, biotech and other emerging technology companies on a broad range of corporate matters and financing transactions.
Brian holds a B.A. from Harvard University and a J.D. from the Catholic University of America's Columbus School of Law.